5 Benefits of Installing New Windows and Doors in Your Home
Installing new windows and doors in your home can be quite an investment. Homeowners often ask if the cost is worth it. It's often better to think about the long-term benefits and how upgraded windows and doors can boost your property value. There are many perks to upgrading those old windows. New doors can prove valuable too, as these five benefits demonstrate.
A Value-Boosting Makeover
As you pick specific trims, glass options, and hardware, think about how new windows/doors can increase the resale value of your home. Research on home improvements consistently shows this kind of renovation has the highest long-term return-on-investment for homeowners. That means homebuyers will consider whether windows and doors have been updated. Buyers often include that in their decision-making process and make an offer based on how up-to-date your home is.
Reduced Energy Bills
Regardless of the up-front price, your renovation can be cost-effective in the long run. Energy efficient windows insulate your home. They allow you to be warm and comfortable in the winter, without putting an excess demand on the heating system. Also, your cooling bills during the summer can be lower because you won't need the air conditioning as much. Insulated windows prevent air from escaping or getting in, so your home can become more efficient, and stay that way.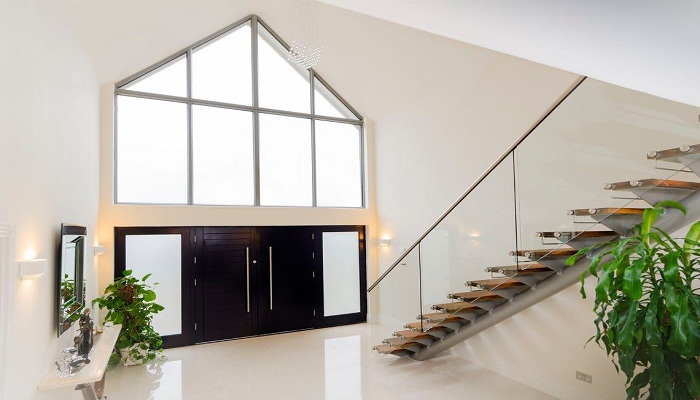 Lighting Control
Modern windows can be designed to provide a more unobstructed view. This also has the effect of boosting the amount of natural light that gets inside. Light can provide comforting warmth and reduces the use of artificial lighting, and therefore electricity. That further reduces your energy bills. A brighter home is a happier one, and new windows and even doors with more glass area provide a better view; integrate some blinds and privacy control is taken to a whole new level!
Noise Blocking
By installing high-quality windows and doors from Renewal by Andersen Philadelphia residents can reduce the noise in their homes. Well-insulated windows can block the many sounds on urban streets. They keep the noise pollution outside and the environment calm and quiet inside.
No Fading
Ultraviolet light from the sun can fade clothing, furniture, and carpets. New types of glass can block ultraviolet rays. Fading is therefore reduced, which is a great selling point when putting a home on the market. In addition, human exposure to these harmful rays in the home is reduced, so you don't have to put on sunblock just to sit by the window and read! If you are planning to get new windows and doors, consider all these benefits because you can have a more comfortable, energy efficient, and valuable home in the long run.