If you are in need of a big clear out, are making some changes to the garden, or are doing some renovation work in your home, one of the best things that you can do to make your life easier is to hire a skip.
By doing this, you will have a convenient place to put all of that rubbish and don't have to worry about what to do with it, or booking in at the local tip – you just get a professional like this Swansea skip hire company to take care of it for you.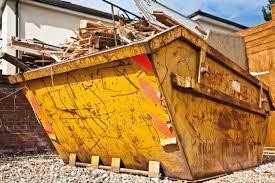 When you hire a skip, you want to be able to make the most of its potential, for value for money and for your own convenience. If you are considering hiring a skip, here are some tips to help you with this…
Where will your skip go? Before you hire a skip, you will need to find a suitable place to put it. Think about this carefully as there are many things that you will need to consider when you are deciding the best place for your skip. Some things to consider include being able to access it easily to put things in it, access to drains, and trees and bushes overhanging. Many people opt to put it on their drive, which is a great place for it, but you will need to find a suitable place to park your car whilst it is there.
What size do you need? There is nothing more frustrating than ordering a skip only to find that it is far too big, and you can only half fill it. As well as this the other issue is that it is nowhere near big enough! Making sure that you get the right size skip means that you have to take into account what you are going to be putting into it, and also arrange materials in the skip in order to get the most value from it.
Remember the Legal Loading of Skips – When filling your skip, it is the law that you must not fill it beyond the level of the top of the skip. If you are getting rid of particularly large items, breaking them down might be the best way to ensure that you comply with this.