How to decorate with tropical style
The decor with tropical style is one of the trends for this summer 2016 and, therefore, wants to leave you with some ideas, designed to dress up your home this colorful, fresh and joyful way, a decoration that will help you bring paradise to your home. Through textiles, decorative objects and also for your walls painted, for example paper, you can enter the nature in your home in a very special way. You want to know how? We see it in more detail below…
Natural materials
To create a tropical decor you can use natural materials in furniture and decorative elements. You will not miss the bamboo, wicker and wood, among others; so you get cozy design, summery and very pleasant surroundings.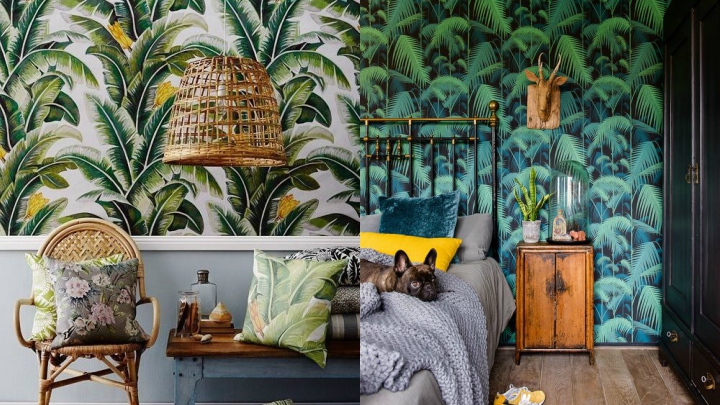 The walls
Another way to introduce the tropical style is through the painted wall paper. As usually quite bold prints and large may be fine if you put just one of them, to avoid overloading the room. Leaves, toucans, flamingos pineapples, palm trees … Whatever you like!
Decorated with tropical plants
Use leafy plants with large leaves to decorate your home. You can combine different sizes and shapes and make any stay into an entire forest. Introduces a Philodendron, for example, and also hanging plants potted subject with macram designs that give a very natural touch to the environment. Above all, you have many plants to make it look all very lush.
A tropical garden
If you have outdoor space in your home you can make your own tropical garden. You must think about the climate of your city and be sure that you put the plants will be able to withstand the weather. You can plant bamboo, some palm, helicon, hibiscus, ferns, among other species.
Textile
The tropical prints are the stars of this decoration. We have already seen that you can use in your walls and will be wonderful in your textiles. Cushions and bedding with landscapes and exotic birds, palm trees, pineapples … All with a print very cheerful and vital, with nature always present through the use of green hues, mainly, but then see that you can use other colors.
Decorative elements
You can also take these tropical environments to your home through the use of decorative objects such as baskets, wicker baskets, rugs natural fiber, a nice hammock hanging, sheets or shaped object pineapple, for example.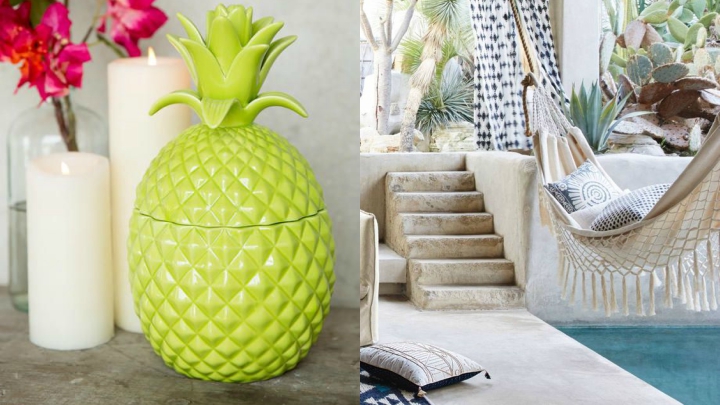 Colors
Like I said before, the green is very present in this decoration, but you can play with other shades like blue, evoking the sea, oranges, corals and yellows bring us flowers tropics to home and also brown and purple symbolizing to the earth. To balance more intense colors do not forget to introduce more neutral colors like gray harmonize chromatically rooms.
A style that escapes minimalism
As I'm sure you've already noticed, this decorative style of minimalism totally escapes and commitment to a richly decorated with large plants that fill the space, many cushions, rugs and decorative elements that take us to these tropical places we dream of visiting.