It can be difficult to entertain the kids during the holidays, but with a little preparation and forethought, there are lots of options that won't break the bank. We have put together a few ideas to keep the whole family busy at Easter.
Bunny hair accessories.
Who wouldn't love to morph into the Easter Bunny, especially if you're a child? Children can allow their imagination to run wild with sheets of colourful felt, designing anything from chicks to Easter eggs and even bunny ears. With a little help from an adult and a glue gun, these can be attached to a plain headband or hair slide, for the ultimate homemade accessories.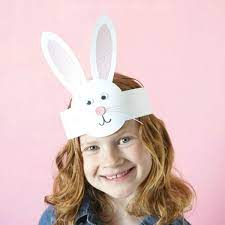 Knitting kits
Knitting kits are an easy and inexpensive way for the whole family to learn a new skill and to create something which can be kept forever. With a huge range of knitting kits now available, there are options for all tastes and abilities. The knitting kits themselves make an ideal gift for a crafty loved one, or you could just treat yourself and enjoy some quiet downtime, whilst making memories. There are options for making scarves, blankets, knitted toys and even home accessories.
Outdoor crafts
Now is the perfect time to get outdoors and enjoy some fresh air with your family. For those who fancy tackling a bigger project, children can enjoy learning all about insects and environmental issues, whilst building a bug hotel. According to the RSPB these can be made simply with objects you may already have lying around at home.
Salt dough creations.
Salt dough is unbelievably easy to make, using only flour, salt and water. Children love to get involved with the mixing of ingredients and kneading of the dough, which makes it the perfect family activity. Once rolled out, you can use cookie cutters to make the individual decorations, and if you remember to incorporate a little hole in the top, once baked, you can thread this with ribbon and hang them up. If you really want to get creative, you can even paint them with acrylic paints.